Bayside Books of Maryland, IOBA
From Tim Doyle and Esther Read
You can email us with enquiries or requests at baysidebooksmd@hotmail.com
Great news, again! We will be selling books for a second year in the Readercon Bookshop. And this time we will have three spaces, instead of just one like last year. More space will mean more stuff, and will definitely be more fun!
Our setup from last year at Readercon 27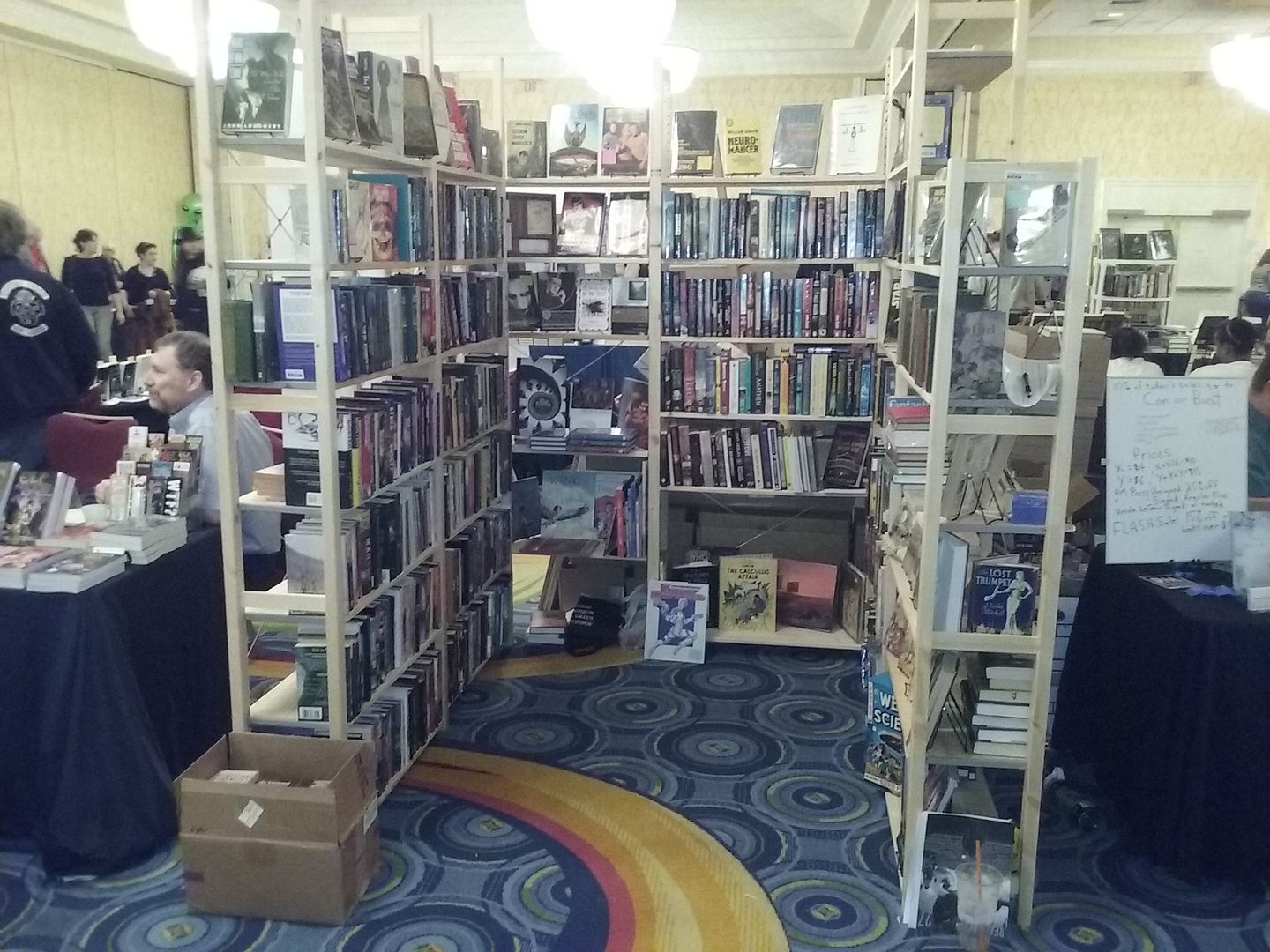 Readercon 28 will be held at the Quincy Marriott in Quincy, MA from 7/13/2017 to 7/16/2017. From the Readercon website "Although Readercon is modeled on "science fiction conventions," there is no art show, no costumes, no gaming, and almost no media. Instead, Readercon features a near-total focus on the written word.... In many years the list of Readercon guests rivals or surpasses that of the Worldcon in quality. Readercon is the only small convention regularly attended by such giants of imaginative literature as Gene Wolfe, Samuel R. Delany, John Crowley, Barry N. Malzberg, Kit Reed, and Jonathan Lethem. .... There is a large Bookshop full of new, used, and rare and collectible books and magazines (and yet more great conversation; if a Readercon attendee is not at a program item, they're probably here)."
Below is a little preview of some of the stock we will have at Readercon. We'll be bringing a nice range of budget priced items, but here we are featuring some of the choicer items in stock. Check back periodically as we add to the inventory, and update with more cool stuff.
First up is a nice little lot of SF/Fantasy literary criticism and biography: The Year 2000: A Critical Biography of Edward Bellamy by Sylvia Bowman (Bookman Associates, 1958), Algernon Blackwood: An Extraordinary Life by Mike Ashley, Vindication: A Life of Mary Wollstonecraft by Lyndall Gordon, Mary Shelley by Miranda Seymour, Lord Byron's Jackal: Life of Edward John Trelawny by David Crane, Lewis Carroll & His Illustrators: Collaborations & Correspondence 1865 - 1898 edited by Morton N Cohen & Edward Wakeling, In Other Worlds: SF and the Human Imagination by Margaret Atwood.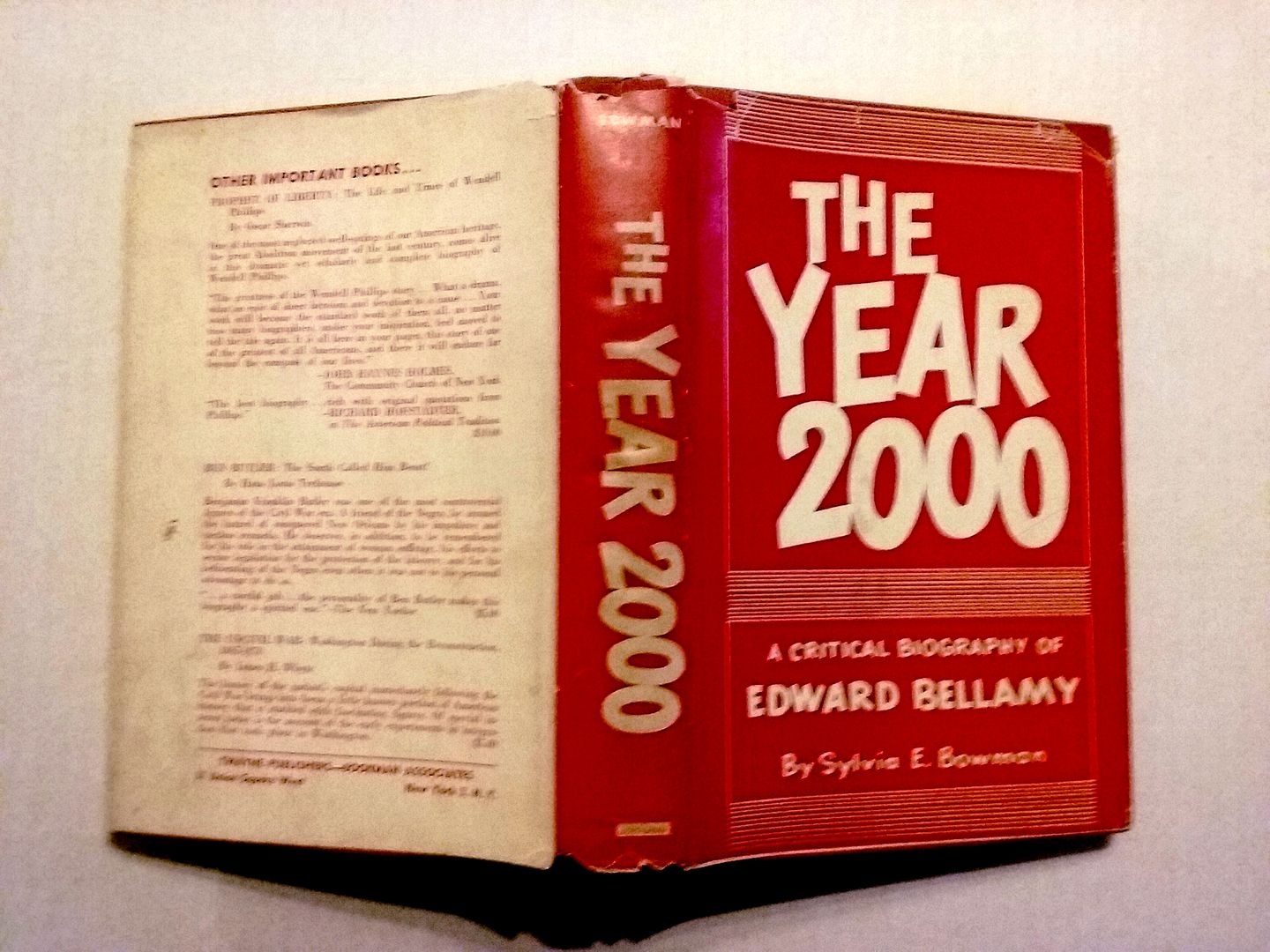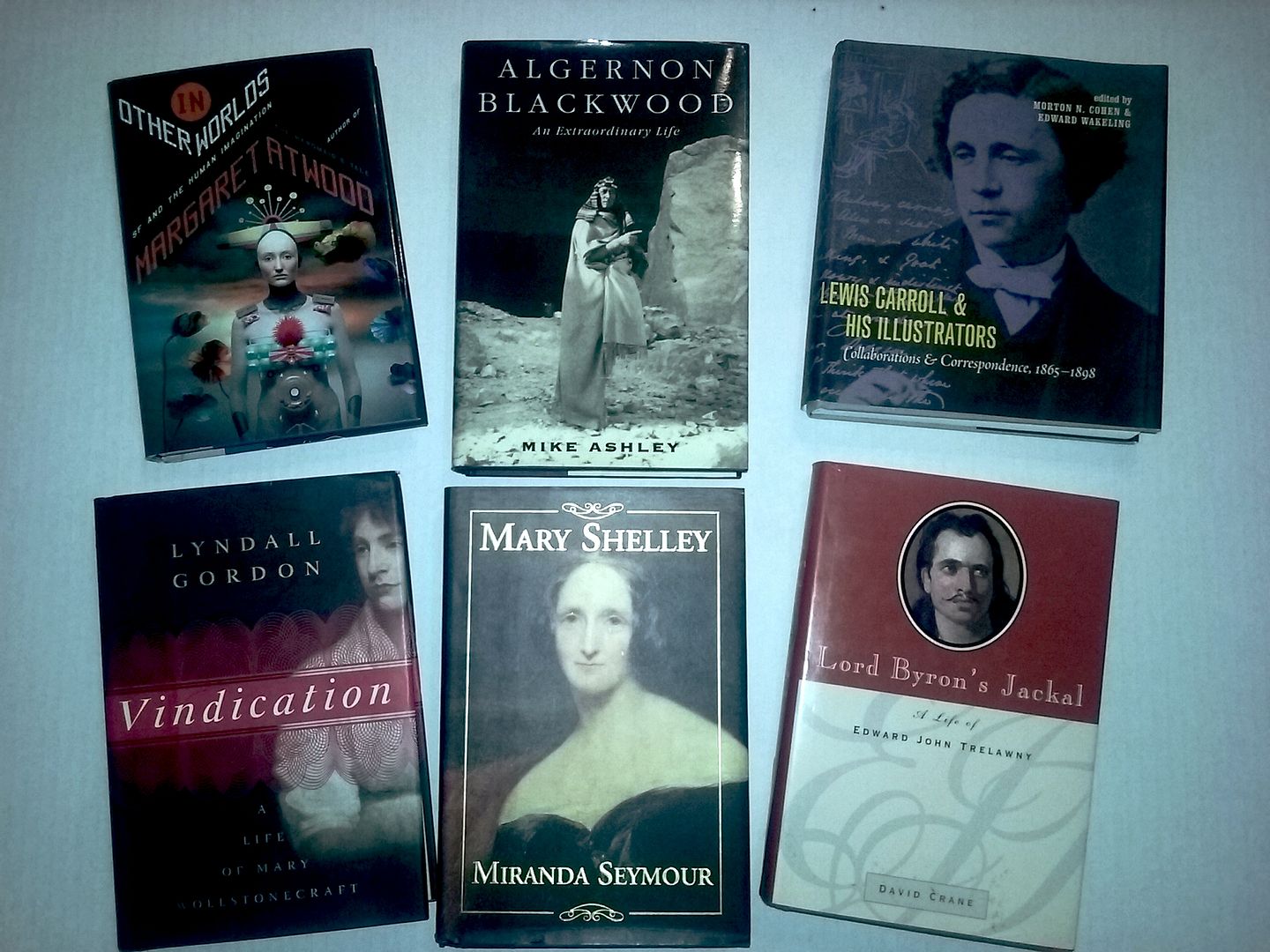 Nice copy of The Courtesan's Jewel Box - Chinese Stories from the Xth - XVIIth Centuries translated by Yang Xianyi and Gladys Yang (stated First Edition; Foreign Language Press, Beijing; 1981). Priced at $15.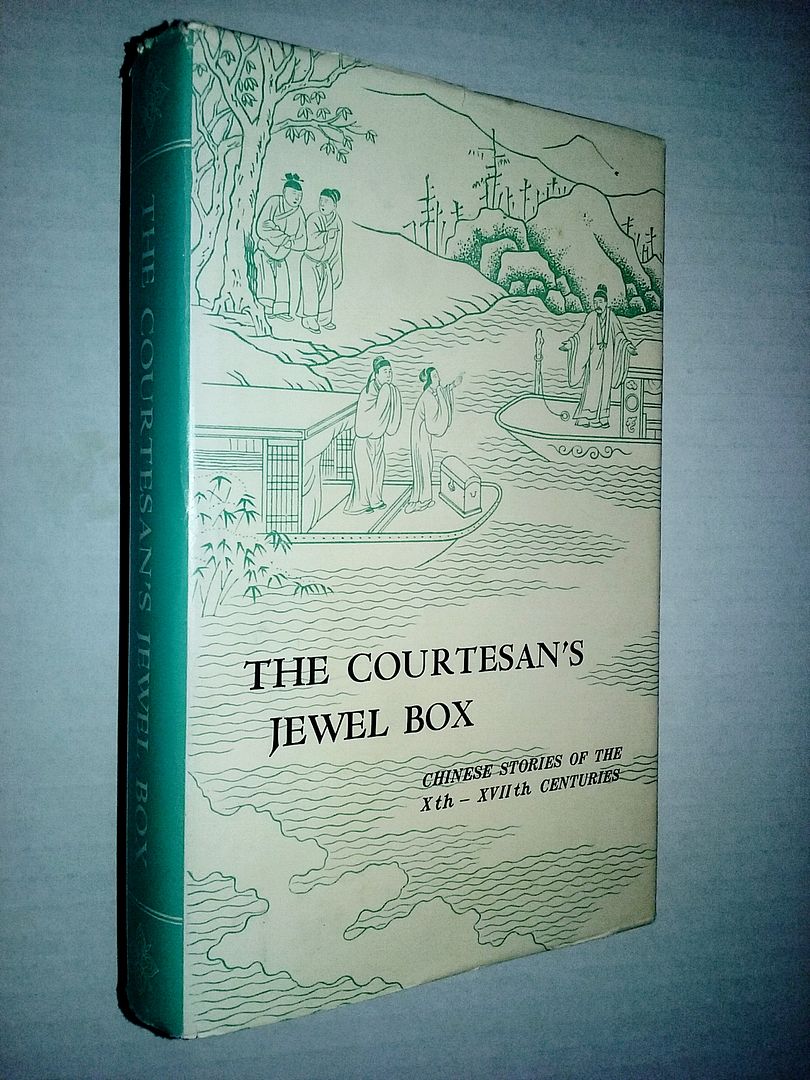 I have the US hardback first of J G Ballard's Crash (Farrar, Straus and Giroux, 1973), if for no other reason than that I love the cover design. Priced at $100.
In the cinema history field, I have The Poe Cinema: A Critical Filmography by Don G Smith (hardcover, McFarland, 1999), covering 80 films from 13 countries and from 1908 forward. Cost is $25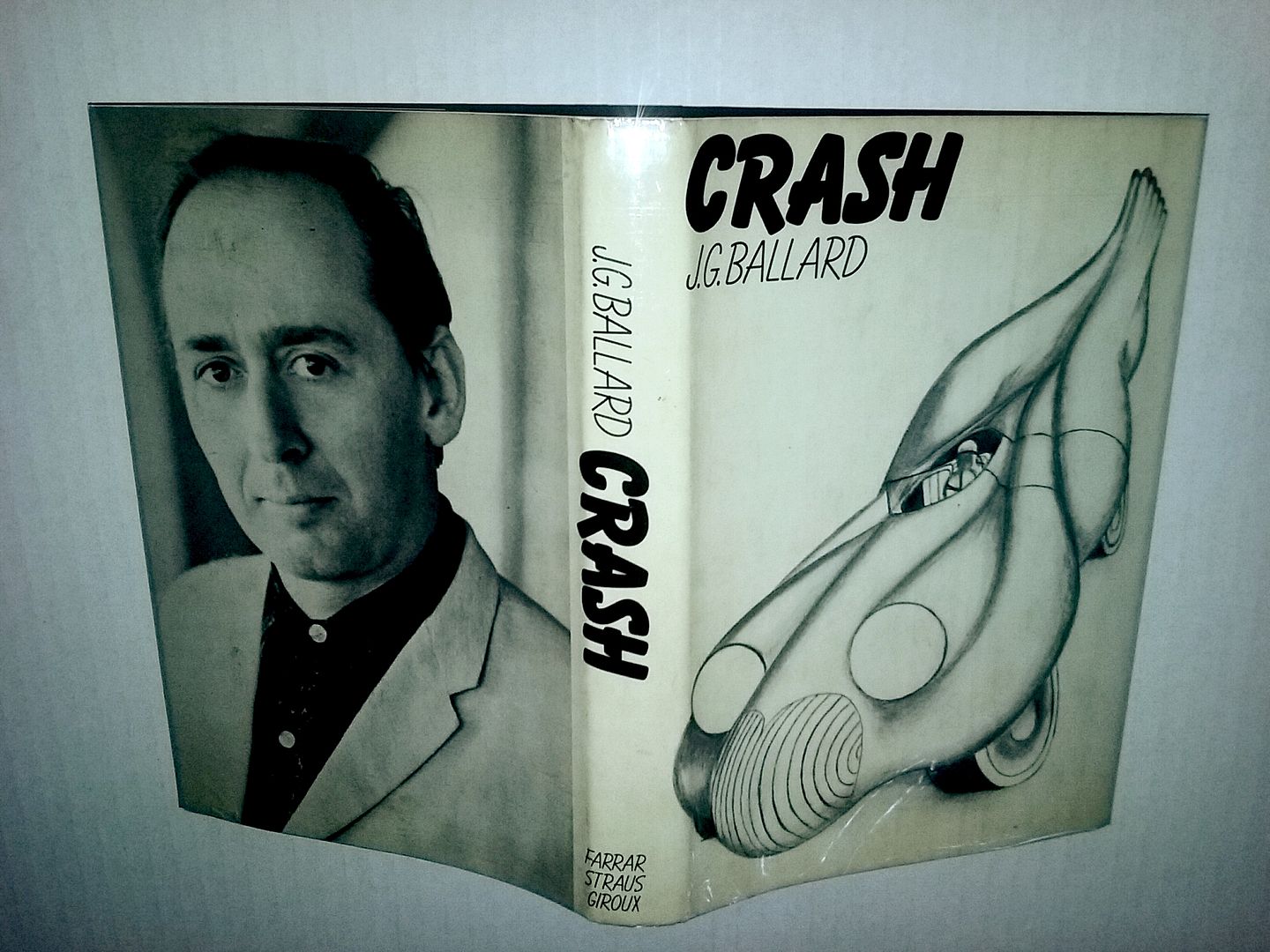 Next, a terrific association copy of two volumes from one of the most influential anthology series in the history of the genre. US hardback firsts of The Science Fiction Hall of Fame Volume Two A and Volume Two B, both volumes signed by editor Ben Bova and dated "29 May 2011 / Balticon 45". Bova was GOH at Balticon in 2011. And VERY COOL ASSOCIATION - Volume Two B has Judith Merril's ownership stamp with address on the front free endpaper. Asking $250 for the set.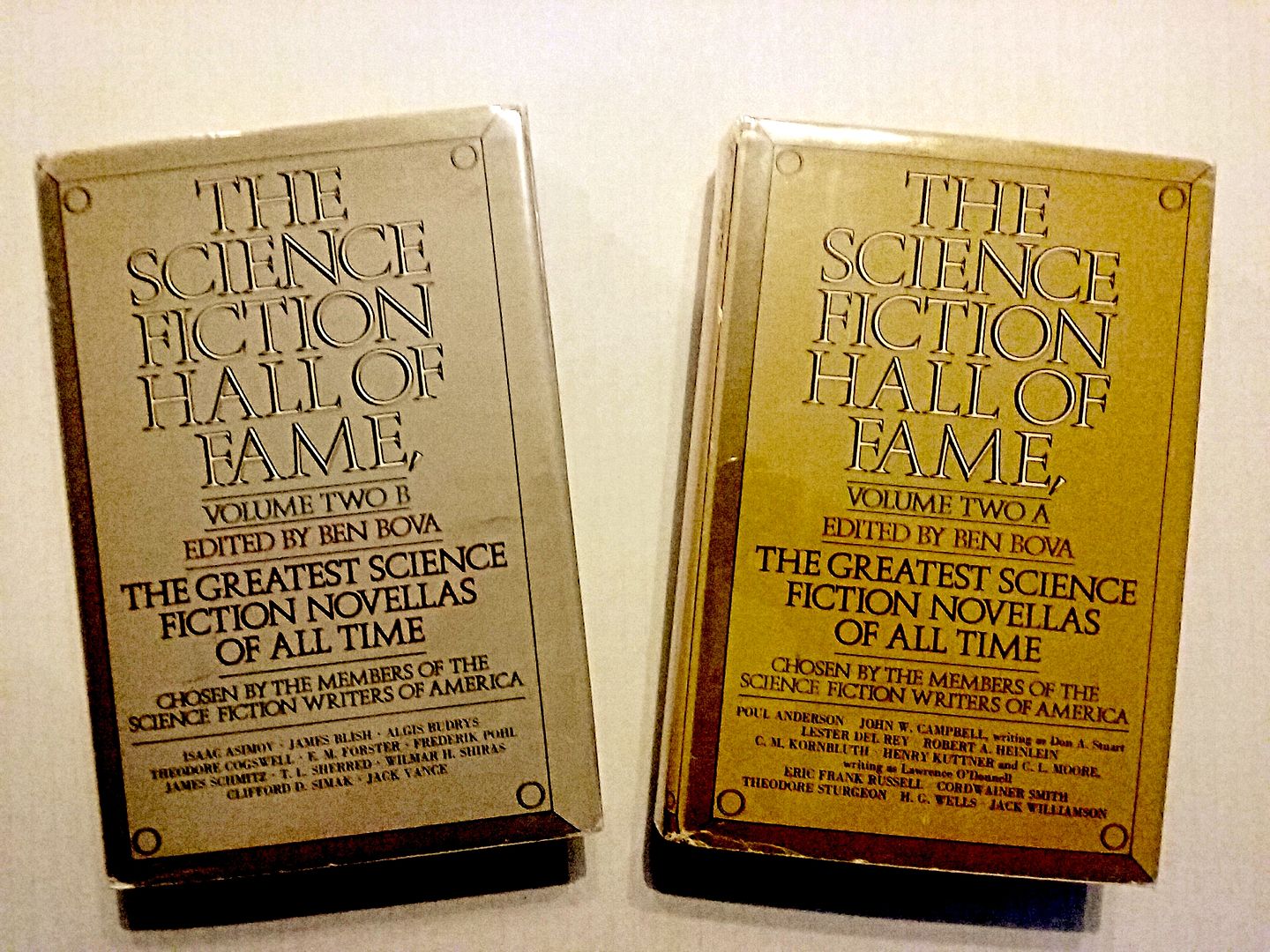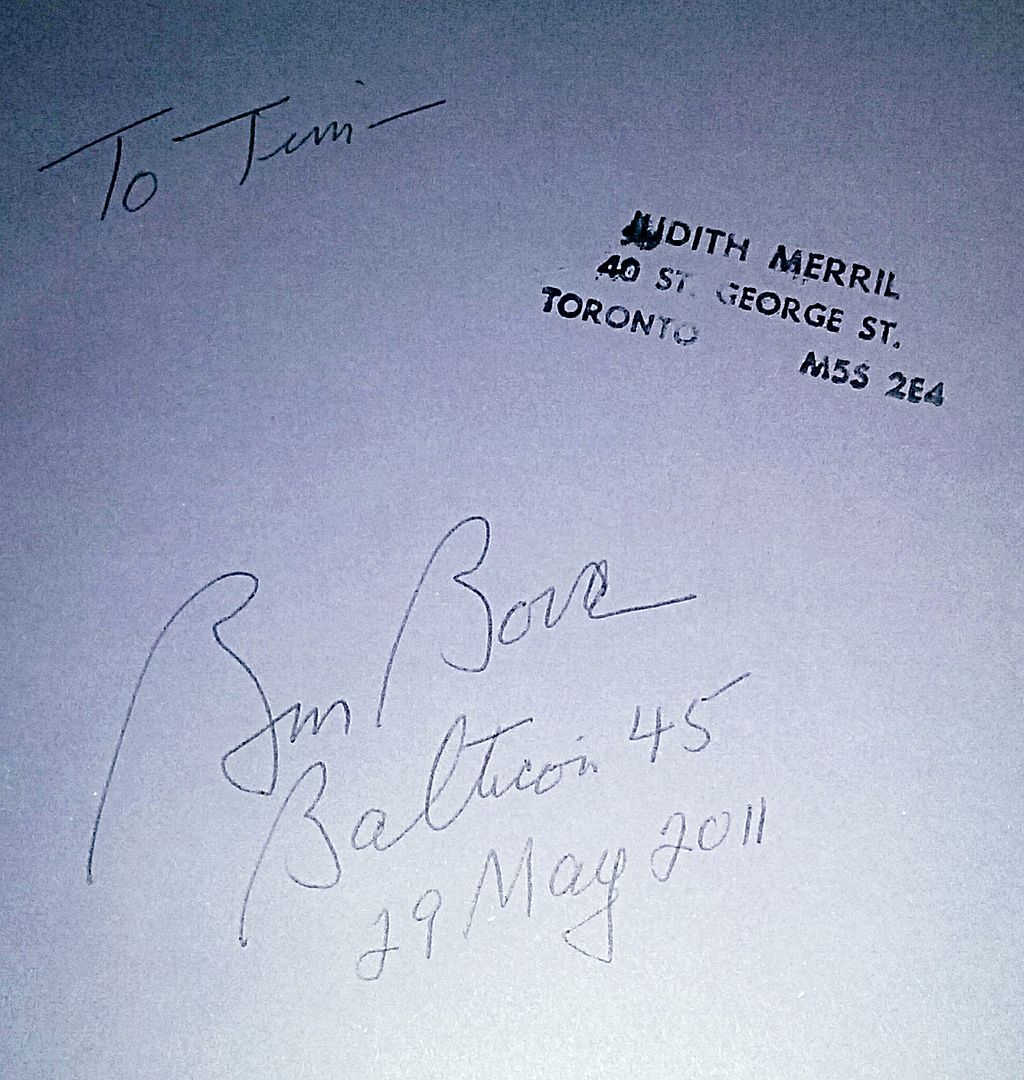 6/17/2017 - Many of you will remember the nice lot of Lord Dunsany I had last year - below are the photos from last year, so some of these are sold. But what didn't sell last year has been in storage since then and will be coming back to Readercon. Nearly all of these are hardback first printings, with most of them from UK publishers - no dust jackets, alas!. I will try to update the list to remove the sold items.